Investment Criteria
Cambridge Capital Group is a business angel network comprised of private investors, family offices, and venture funds that have been investing in technology startups across the Golden Triangle since 2001. We screen opportunities between the seed and series A stage, raising from £150,000 to £2m in S/EIS eligible equity financing. Please note that we generally refrain from investing in consumer focused businesses, unless the solution is clearly defensible, well-differentiated and operating in an attractive market.
How it works:
Submit your proposal via our contact form
As we review your application, our analysts may get in touch for any additional information.
You will be notified of how you did in the screening process.
If successful you will be invited to participate in an upcoming CCG Pitch event.
We hold monthly online pitching events and quarterly face-to-face pitching events.
"The CCG management team really took the time to get to know us (the founders) and our business before inviting us to participate in one of their prestigious pitch events. I appreciate that this pre-screening allows CCG to only accept companies which match the high quality standards and interests of their discerning membership."
(2018 portfolio company founder)  
Geographic Location
Geographically we focus on companies based in the UK centring on The Golden Triangle of Cambridge, London and Oxford.
Sectors
We actively review a wide range of hi-tech opportunities under a variety of categories including Medtech, Biotech, Agritech, Software, AI, and Life Sciences.
Defensibility
Our network place a strong emphasis on defensible intellectual property, which would be difficult to replicate.
Investment Size
We provide funding for early-stage opportunities within the Seed to Series A phase, raising from £100,000 to £2m.
Exit
Investors are looking for opportunities with the potential to return 5X and above within 5 to 8 years.
International Partners

Cambridge Capital Group is building an international network of private investors capable of growth stage investment in our portfolio. We welcome enquiries from family offices, private trusts and international or expatriate business angels seeking well-screened investment opportunities in hi-tech sectors such as engineering, internet, software, artificial intelligence, medtech, biotech, electronics, fintech and wireless communications.
For further information visit www.ccginternational.com
The CCG Trust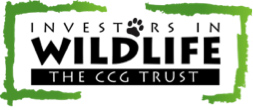 The CCG Trust, a UK registered charity operating as "Investors In Wildlife", funds conservation fieldwork, anti-poaching, community development, job creation and education, and animal rescue in Africa. Thanks to the generous support of private donors and supporters The CCG Trust has raised funds for 9 high impact organisations carrying out conservation programmes in and around key national parks in Zambia, Tanzania and Kenya - to help protect the great wilderness areas and premier safari destinations of Africa.
For further information visit www.investorsinwildlife.com