Cambridge Capital Group, founded in 2000 has grown to a group of over 80 investors who have invested over £30M in more than 100 hi-tech businesses in Europe's leading tech cluster.
We are a private syndicate of business angels, private family offices, international investors, investment funds and co-investment vehicles : our goal is to support innovative early-stage technology ventures emanating from Cambridge, London, Oxford and surrounding innovation centres. We work closely with universities, incubators and other angel networks to source sophisticated opportunities for our members.
Members have access to our exclusive deal flow platform, monthly on-line pitching events and quarterly face-to-face pitching events. We enable members to syndicate investments with other leading business angels and co-investment funds. Our members bring strong commercial experience in technology entrepreneurship, and include of owners of substantial private companies in healthcare, engineering and private equity. As we are not regulated, members self-certify as High Net Worth Individuals or Sophisticated Investors.
International Partners

Cambridge Capital Group is building an international network of private investors capable of growth stage investment in our portfolio. We welcome enquiries from family offices, private trusts and international or expatriate business angels seeking well-screened investment opportunities in hi-tech sectors such as engineering, internet, software, artificial intelligence, medtech, biotech, electronics, fintech and wireless communications.
For further information visit www.ccginternational.com
The CCG Trust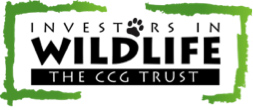 The CCG Trust, a UK registered charity operating as "Investors In Wildlife", funds conservation fieldwork, anti-poaching, community development, job creation and education, and animal rescue in Africa. Thanks to the generous support of private donors and supporters The CCG Trust has raised funds for 9 high impact organisations carrying out conservation programmes in and around key national parks in Zambia, Tanzania and Kenya - to help protect the great wilderness areas and premier safari destinations of Africa.
For further information visit www.investorsinwildlife.com