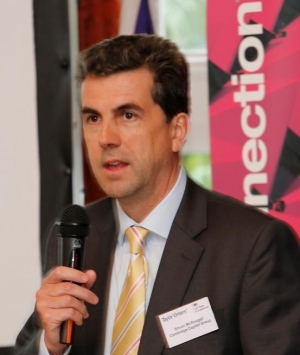 Cambridge Capital Group was founded on behalf of a syndicate of entrepreneurs in 2000. We are a private syndicate of business angels and co-investment funds from East Anglia, London and the Channel Islands. Our goal is to support the best early-stage technology ventures emanating from Europe's leading hi-tech cluster, Cambridge, London, Oxford: "The Golden Triangle". Our growing network totals over 80 investors, who come together at quarterly member-only investment events to view a selection of screened investment opportunities from the technology sector. Members also have full access to our online deal portal.
Cambridge Capital Group operates a direct investment model via a semi-formal structure. Members must be accredited High Net Worth Individuals or self-certified Sophisticated Investors. Deal flow is screened by a screening committee of members; analysis, negotiation and due diligence is a collaborative process but investor members invest directly into portfolio companies as part of a syndicate.
Cambridge Capital Group tends to syndicate its investments with other leading business angels and co-investment seed funds. We invite new ventures to pitch to our members at quarterly investor events held at historic Cambridge colleges. All our members have strong commercial experience ranging from technology entrepreneurs to the City and the professions, owners of substantial private companies and healthcare, engineering and private equity.
The group is managed by 2 full-time directors and supported by an investment analyst and events assistant. Deal flow is shared with group chapters listed below:

International Partners
Cambridge Capital Group is building an international network of private investors capable of growth stage investment in our portfolio. We welcome enquiries from family offices, private trusts and international or expatriate business angels seeking well-screened investment opportunities in hi-tech sectors such as engineering, internet, software, medtech, biotech, electronics, fintech and wireless communications.
In June 2015 Cambridge Capital Group International expanded to the Channel Islands where it now has over 30 members. Local events are held on Jersey and Guernsey and Channel Islands members are also welcome to attend Cambridge events.
For further information visit www.ccginternational.com
Cambridge Connection
Cambridge Connection is a programme to link the Cambridge cluster with other tech centres around the world. In 2013/14, Cambridge Capital Group led delegations to Singapore, Hong Kong and Santiago in association with the UK DTI. Our objective is to support collaboration and investment opportunities among investors, entrepreneurs, corporates Government and NGO's from the Cambridge clusters with counterparts from around the world. Cambridge Connection provides crucial links to generate opportunities and strategic partnering from across the globe.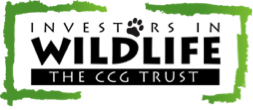 The CCG Trust
The CCG Trust, a UK registered charity operating as "Investors In Wildlife", funds conservation fieldwork, anti-poaching, community development and education, animal protection and rehabilitation in Africa. Thanks to the generous support of private donors and supporters The CCG Trust has raised funds for small-scale and effective organisations carrying out conservation programmes in the South Luangwa National Park in Zambia, one of the great wilderness areas and premier safari destinations of Africa.
For further information visit www.investorsinwildlife.com